Are you looking for a new venture? Tired of the endless tarmacking journey seeking jobs that simply do not exist? Look no further than starting your own boda boda business! Boda bodas are the go-to transport mode for the majority of Kenyans. Whether you are in Meru, Mombasa, Kisumu or Nairobi, you can be sure to have a successful and profitable business with the right tools.
Keep reading to learn more about becoming an entrepreneur and running your own boda boda business in Kenya!
---
From the enterprising workers that make chai and mandazi to warm up the nation every morning, to the fixers and middlemen that keep the country running throughout the day, Kenya's economy is run by those who are willing to work hard and dream big for themselves and their families for a better tomorrow. The majority of Kenyans believe that there is a need to achieve instant returns while choosing an income-generating activity. A boda boda business offers this and more as it has revolutionised Kenya's transportation industry over the past decade.
Here's what you need to know about starting your own boda boda business in Kenya:
How to begin your journey today!
Starting a business is an exciting time filled with endless possibilities! Below are a few thought starters as you commence your journey to success:
Set your goals and be confident in achieving them beyond expectations.
Calculate all the initial costs and create an action plan for your business. This will also assist you in knowing the type of boda boda available within your budget.
Buying a brand new motorbike in Kenya is quite costly, especially during these uncertain times when everyone is trying to make ends meet. If you don't have sufficient capital to begin your business immediately, Watu offers flexible and affordable asset financing to entrepreneurs. With the lowest weekly payments in Kenya, we're providing Kenyans with more opportunities to grow their livelihoods.
When looking for the most suitable boda boda, some of the brands you can get at Watu include:
TVS
Bajaj
Car & General
Haojin
Skygo
Sonlink
Tiger
Honda
Lifan
Jincheng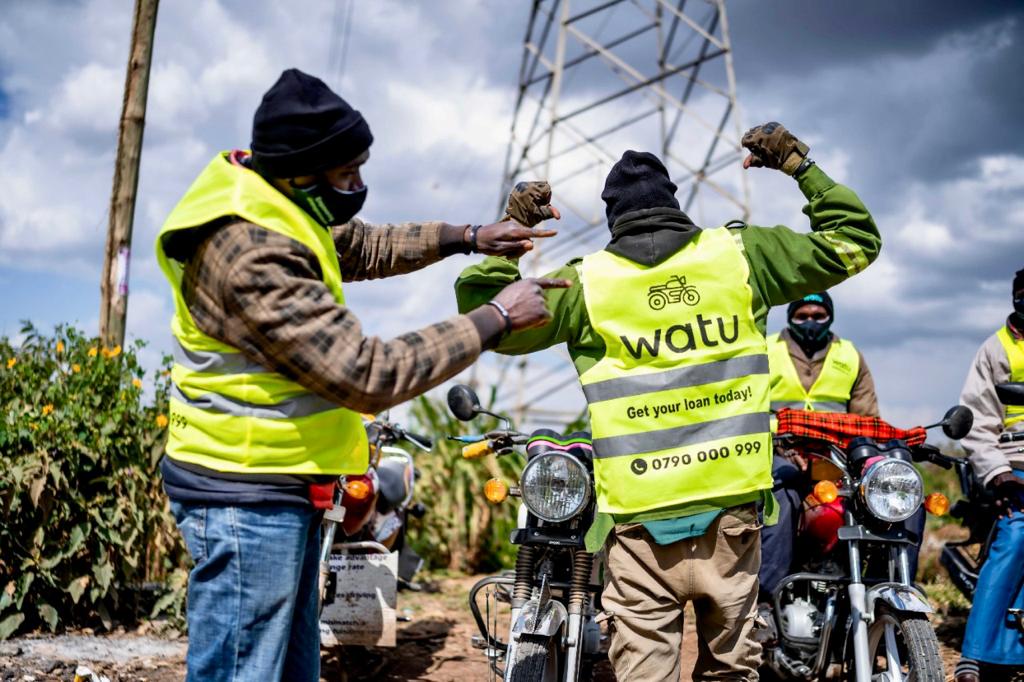 Picking the right boda boda brand to start your business is time consuming and can be a tedious process. Are you struggling to find the right provider that will give you all the information you need and the loan options available? Then look no further! With 54 locations across Kenya, Watu understands every region and we have invaluable insights into how your boda boda business can thrive anywhere.
Getting your boda boda on the road
Before you begin your journey, it is mandatory to comply with these ordinances and regulations:
Driving license & insurance
In compliance with the Kenyan traffic rules, you must have a valid driving license. If found without or with an expired drivers license, you will be fined and run the risk of getting your boda boda impounded. You can now get smart drivers licenses or new generation driving licenses, which were introduced in Kenya in 2018 with a chip that collects data and ensures compliance with the existing traffic laws. At Watu, we care about the well-being of our boda boda riders, and we have entered into a strategic partnership with the NTSA to share road safety tips and what they need to know while on the road.
Boda boda riders in Kenya have to get third party insurance to protect their passengers in case of accidents, which ensures that the passenger is compensated but does not cushion the rider in any way. A Watu boda boda loan comes with comprehensive insurance that protects you in case of theft, fire, vandalism and accidents. This cover is valid for 12 months, and it's renewable thereafter. In the event of an accident, your insurance provider will only compensate you if you have a valid driving license.
Once you start ferrying passengers from one place to another, you will be required to register as a boda boda rider of a particular stage. This is where you'll mainly be working from and you will be allowed to move freely within the general area for a small fee. Each stage is controlled by a chairman and has its own rules and regulations.
Do you think you're ready to start your own boda boda business? For more information, contact us today!
You can follow us on social media via: