Boda bodas are a significant part of Uganda's transport industry and play a crucial role in its economic growth. For many people struggling to earn a sustainable livelihood in the pearl of Africa, the boda boda business has enabled them to become entrepreneurs and indirectly offer employment opportunities to many others. So if you're looking for a chance to fulfil your financial goals, look no further than getting your own boda boda.
Not sure where to start? Keep reading to find out how to get a boda boda loan in Uganda from Watu!
According to a Standard Bank report in 2013, the boda boda business may be the second-largest employer of Ugandans. Since then, boda boda prevalence in the land of The Cranes has only increased over time. From the city to the most remote villages, boda bodas are quick, inexpensive and readily available to get the people where they need to be. They provide a huge boost to small business owners who make substantial savings while using boda bodas to transport goods across the country.
Owning your own boda boda is the ultimate goal, but this dream rarely comes true due to a lack of capital and access to credit. As a boda boda rider in Uganda, your daily earnings should be enough to put food on the table and have some savings left. However, many end up renting from 'landlords' that demand huge percentages of their hard-earned money. Between providing for their families and making these payments, most riders can barely make ends meet.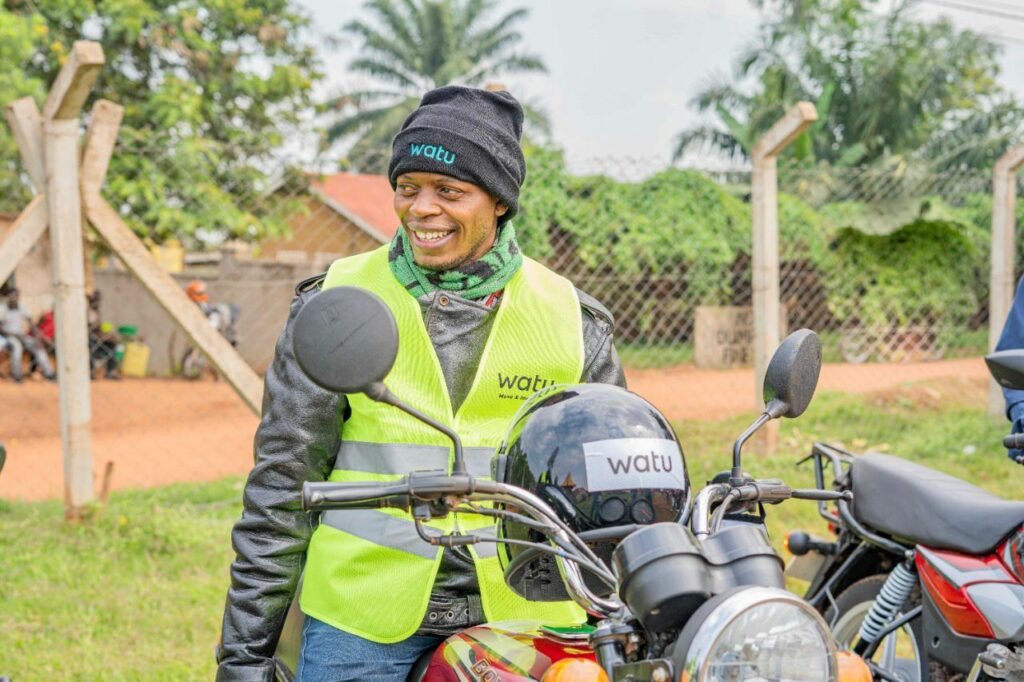 Start your journey today!
Traditional lending institutions have many stringent requirements that lock out a majority of those that truly need a financial boost. Watu understands the many frustrations Ugandans face in getting their boda boda businesses off the ground. We believe everyone deserves the opportunity to enhance their livelihood and achieve their goals. Our asset financing solutions are designed to be simple, flexible and accessible to all. Within a few hours of making your application, you can ride off on your boda boda and start generating an income immediately.
To qualify for a boda boda loan from Watu, you need to have:
UGX 900,000 minimum down payment
Original national ID
2 guarantors with national IDs
Mobile money account with MTN/Airtel
At Watu, you can get boda boda loans on TVS and Bajaj.
Are you ready to be your own boss and start earning big? For more information, contact us and follow our social media pages on:
You can visit any of our branches and get your boda boda loan today!